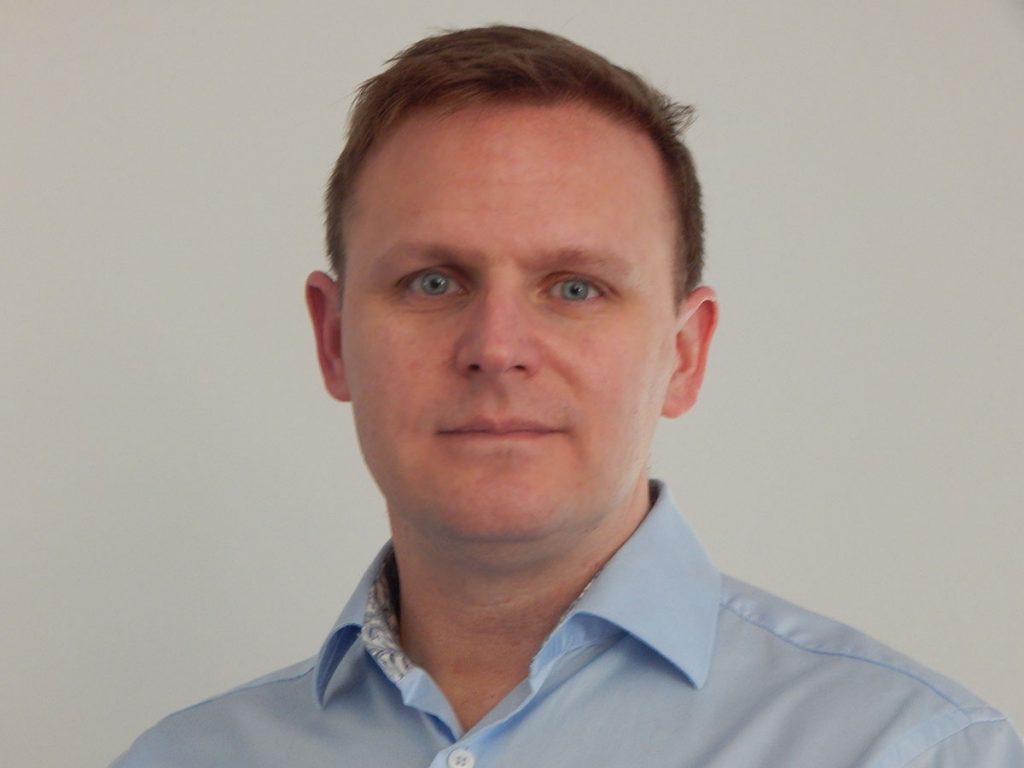 Burgess Hill, UK, 6 April 2022 — iosBio ('the Company'), a UK-based biotechnology company developing next-generation vaccines that can be administered orally, is pleased to announce the appointment of Ben Warriner as Chief Financial Officer, effective 6 April 2022.
Ben is a highly experienced finance professional with more than a decade of international leadership experience working within the healthcare sector. He joins iosBio from Freeline Therapeutics, a biotechnology company focused on developing curative gene therapies for chronic systemic diseases. As VP of Finance, Ben successfully managed the company's $159 million listing on NASDAQ in August 2020. He also served as Company Secretary, where he was responsible for day-to-day financial and administrative operations across the UK, US, Ireland and Germany.
Previously, Ben served in a number of senior financial roles at EUSA Pharma, a private equity backed global pharmaceutical company. During this time, he was responsible for the finance operations across the group, including working on a new product launch. Ben has previously worked for Jazz Pharmaceuticals PLC, Vantis PLC, T-Mobile and Deloitte. He holds a BSC Hons Degree in Economics from Loughborough University.
Wayne Channon, Chairman of iosBio, said: "I am delighted to welcome Ben to the iosBio team. His broad knowledge and expertise across the healthcare and financial sector will be invaluable to iosBio as we continue to advance the Company's pipeline of safe and effective oral vaccines for infectious diseases."
Ben Warriner, Chief Financial Officer, commented: "iosBio has the potential to transform the way we make and take vaccines and I am thrilled to be joining the Company at such an exciting time. I look forward to supporting Wayne and the rest of the iosBio team to help drive the Company's growth as it works to deliver the future of immunization."
Ends
For further information please contact:
Consilium Strategic Communications
David Daley, Melissa Gardiner, Davide Salvi
IosBio@consilium-comms.com
Tel: +44 (0) 20 3709 5700
NOTES FOR EDITORS
About iosBio
iosBio is a UK based biotechnology company developing next generation vaccines that can be administered orally.
The Company's proprietary OraPro™ thermal stabilization technology enables the oral administration of thermally stable, non-replicating viral vectors that can be delivered sublingually via the gastrointestinal (GI) tract and other routes. These vaccine vectors are engineered to withstand temperatures of up to 50 degrees and the hostile conditions in the stomach without loss of efficacy and providing long term product stability at ambient temperatures.
iosBio is developing vaccines designed to stimulate mucosal, systemic and T cell immune responses, providing robust immunity to a number of infectious diseases including COVID-19, influenza and Zika.
iosBio is headquartered in Burgess Hill, UK. For more information visit: iosbio.com
Keep up to date with our news and find out more about investment opportunities with iosBio.
The team of doctors and scientists at iosBio believe that the next great leap forward in immunization will be oral delivery
Enabling the fastest and most cost-effective deployment of vaccines the world has ever seen. This is not just a huge leap forward from a humanitarian perspective, oral vaccine technology also represents a significant commercial opportunity.